Service Department
SERVICE YOU CAN TRUST.
OUR COMMITMENT TO YOU.
Beyond expert servicing by our Lexus-trained technicians, the highest-quality overall experience and attention to detail is the standard that each Lexus Guest can expect when they visit a Lexus dealership. This heightened level of care is part of our ongoing quest for the very best in service excellence — a level of excellence for which Lexus dealerships have gained national recognition.
FOUR YEARS OF EXCEPTIONAL SERVICE IS HARD TO IGNORE
For the 4th consecutive year, Lexus is the proud recipient of the "Highest Overall Customer Satisfaction Among Service Provider Brands" award from J.D. Power.
This prestigious recognition is based on a study of more than 11,000 Canadian vehicle owners, and measures overall satisfaction based on five key factors, including: service initiation, service quality, service advisor, service facility, and vehicle pick-up.
TOTAL SERVICE SATISFACTION
Our commitment extends well beyond ensuring that your vehicle is maintained to the precise standards to which it was built. We also believe that at each interaction, you should be treated like a Guest in our home.
That is why our Lexus dealership offers a variety of Guest services and amenities. These include comfortable Guest lounges, WiFi, business offices, complimentary refreshments, shuttle service, a loaner vehicle if your Lexus needs to stay a little longer, and more.
EXPERT TECHNICIANS
Our Lexus Technicians are trained and Certified by the Lexus Academy, undergoing hours of technical instruction allowing them to work on the latest Lexus engineering and technology.
Throughout their tenure, they are required to maintain their training and knowledge, and receive ongoing support and access to equipment updates from Lexus Canada.
Plus, they use Lexus Genuine Parts that are designed to the exacting standards of quality, reliability, and durability to which your Lexus vehicle was built.
Lexus Academy Certified Technicians, using Lexus Genuine Parts, in a dealership designed for your comfort. These are just some of the reasons that you can trust the team at our dealership to provide Precision Service.
A NETWORK OF SUPPORT
Bel-Air Lexus has access to servicing history performed at any Lexus Dealership in Canada, so you can rest assured that you will receive the right service no matter where your travels take you across our country.
At Lexus, we're proud to be recognized for our service expertise, commitment to quality and focus on customer service — adding to the sincere pride we take in each and every Lexus Guest experience we create.
Contact our Service Managers and get on your way again: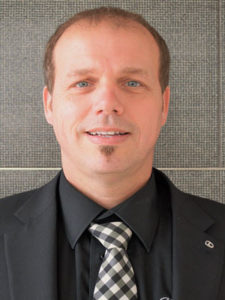 Christopher Bouchard
Lexus Service Manager